Welcome to Jazz Discography Project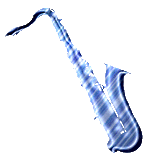 A collector's guide to jazz music CD/FLAC, iTunes/MP3 and vinyl records (LP/EP/45/78, etc.):
Blue Note, Prestige, Riverside Records (the big three labels of modern jazz); bebop, cool/west coast, hard bop, modal/mode, free/avant-garde jazz musicians; Miles Davis' personal connections, and more.
Compiled and maintained by the Jazz Discography Project team.
Nobuaki Togashi <togashi>
Kohji 'Shaolin' Matsubayashi <shaolin>
Masayuki Hatta <mhatta>
Jun 27, 2023: Default font-size increased from 14px to 15px (Test Version).
April 21, 2015: Mobile-friendly design for iPhone and Android Smartphones.
Table of Contents
List of record labels:
Argo/Cadet Records

Milestone Records

Mosaic Records
RVG a documentary:
Copyright and License Notices
Copyright (c) 2001-2003 Group TGS.
Copyright (c) 2003-2023 Jazz Discography Project.
Permission is granted to copy, distribute and/or modify this document under the terms of the GNU Free Documentation License, Version 1.3 or any later version published by the Free Software Foundation; with no Invariant Sections, no Front-Cover Texts, and no Back-Cover Texts. A copy of the license is included in the section entitled "GNU Free Documentation License".
http://www.tgs.gr.jp/jazz/ (disconnected)
https://www.jazzdisco.org/
mailto:contribjazzdisco@gmail.com
Enjoy! and thanks to contributors.
---
since Thursday, July 26, 01:40:54 JST 2001.